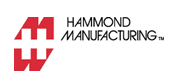 Enclosures / Racks and Cable Management
Company Profile:
Hammond Manufacturing is a global company working to deliver on a promise of quality products and service excellence. The core products for Hammond Manufacturing range from standard electrical junction boxes to computer room data enclosures and NEMA 12 plant floor enclosures, while also offering cable management, power bars and environmental climate control. Operating from facilities in Canada, the United States and Europe, Hammond offers a broad range of standard products, modification services and technical support.
PRODUCT SPOTLIGHT
DATA CENTER RACK CABINETS H1 SERIES
UL 2416 Rated 3,000 lbs Weight Capacity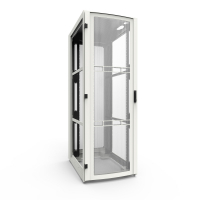 Specifications
Constructed in 14-gauge steel.
48″ Depth cabinet includes:
Four (4) large cable entry knockouts at the rear top/bottom
Two (2) large cable entry knockouts at the front/top
Grounding studs bonded to frame, side panels and doors.
Complies with Seismic IBC 2012 Zone-4 standards when used with C4K-Z4 Seismic Bolt Down Kit.
Structurally adequate to safely resist 1,000 lbs (454 kg) of equipment and self-weight in seismic zone.
UL Listed 2416 rated for up to 3,000 lbs (1,360 kg) static load rating.
Finished in textured black or white powder paint.
RoHS Compliant.
Manufactured in North America.
Additional Product Information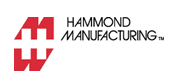 Data/Comm Racks and Cabinets
Company Profile:
Hammond Manufacturing provides voice, data, and security products and service solutions that optimize, store, and secure technology equipment. Hammond manufactures and markets cabinet and enclosure systems and accessories; security systems, such as electronic locking systems; and grounding and bonding products. The company also offers power management products that include power distribution units, power strips, and in-line meters; two and four-post racking systems; and wall-mount open and enclosed systems. Its products are used in physical security, system integration, and regulatory compliance applications in government, education, finance, retail, healthcare, manufacturing and data center sectors.
Hammond markets its products through a network of distributors and value added resellers worldwide. Hammond Manufacturing Co. Ltd. was founded in 1917 and is headquartered in Guelph, Ontario, Canada with additional offices in the Canada, United States, China, Australia and the United Kingdom. The company has manufacturing facilities in the United States, Asia, and Europe.
Open Frame Racks
2-Post Welded Racks |
2-Post Knockdown Racks |
4-Post Knockdown Racks |
Seismic Racks |
Desktop Racks
Wall Mount Racks and Cabinets
Fixed Depth Wall Mount Racks |
Adjustable Depth Wall Mount Racks
Swing-Out Wall Mount Cabinets |
Security Lock Box |
Low-Profile Wall Mount Cabinets |
Type 12/4 Dual Access Wall Mount Cabinets |
Economy Wall Mount Cabinets
Freestanding Rack cabinets
Data Center Rack Cabinet
Equipment Storage Rack Cabinet
Server Cabinets |
NEBS Telcordia Certified GR-63 Zone 4 Seismic Cabinet
Audio/Visual Cabinets |
Co-Location Cabinets |
Passive Exhaust Chimney Cabinets |
Economy Server Cabinets |
NEMA 12 Dust-Tight Cabinets |
Knockdown Desktop Cabinets
Modular Server Rack Cabinet
NEMA Rated Dust-Tight Server Cabinet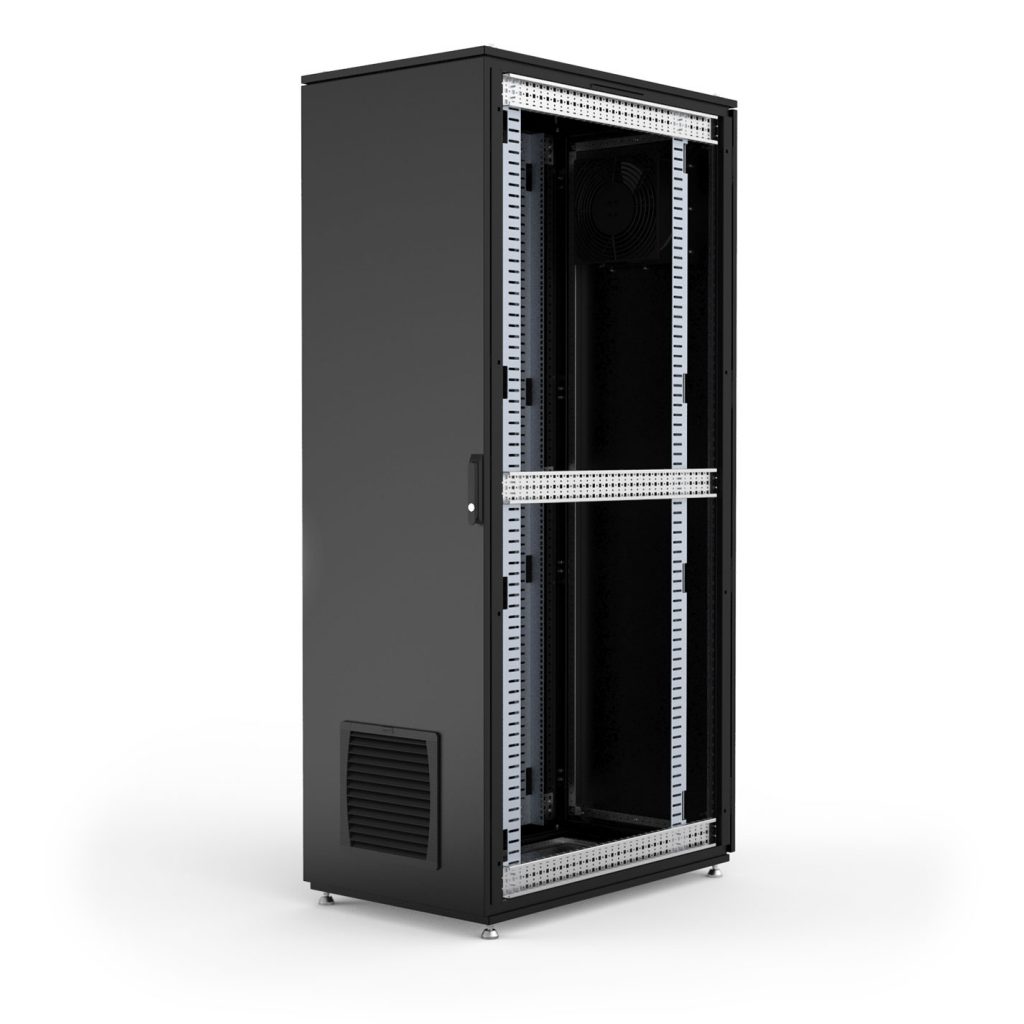 Welded frame, doors and side panels are constructed in 14-gauge steel.
Rated for UL 508A Type 12 and CSA Type 12.
Ideal for use in harsh factory floor situations.
Seamless foam-in place gasket provides tight and secure seal protection from moisture, dust, oil and air contaminants.
Complies with NEMA Type 12 and IEC 60529 IP54.
Zinc-plated EIA-310-D compliant square hole mounting rails with rack unit labels.
Solid doors include installed gland plate for cooling options. Doors open to 135°.
Four (4) leveling feet are included with support for optional casters.
Reinforced top panel provisions for optional lifting eye-bolts.
Frames can be joined together with an optional joining kit.
Grounding studs provided on frame as well as side panels and doors.
Finished in rugged textured black powder paint. Also available in textured light gray upon request.
Tested to nearly double the suggested load rating of 1,500 lbs (680 kg).
RoHS Compliant.
Manufactured in North America.
Additional product Information
Accessories
Mounting Hardware | Shelves | Cable Management | Rack Panels | Cooling | Outlet Strips | Chassis | Grounding | Mounting Rails | Angle Supports | Doors | Handles & Locks | Casters & Dollies | General Accessories
Additional product Information