Commercial Cable Products
Tamaqua Cable Company Profile:
Tamaqua Cable Products is a brand of the Prysmian Group. They manufacture cables that are tough and highly resistant to moisture and corrosion as well as suitable for wet or dry installations. For decades, industries have relied on the Tamaqua brand for high-quality wire and cable solutions. Their innovative designs and custom-engineered materials provide for longer cable life, resulting in reduced down-time, increased production and substantially lowered costs.
Prysmian's Tamaqua brand serves an extensive range of markets with a comprehensive array of durable and dependable wire and cable products.
Engineered cable solutions for demanding environments
Extensive selection of industry-standard tray-rated cables
MSHA-rated power, control and communication cables
Market leader for power and control cables for center-pivot irrigation systems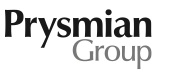 Product Spotlight: Cable In Conduit (CIC) Pre-installed Cable in Duct
HDPE Duct with factory installed cableSchedule 40 & 80 / TC7EXCELLENT SOURCE FOR COST SAVINGS!
Once cable-in-duct is installed job is complete, no cable pulls are required. Cable-In-Duct is easy to install.
Most types of cable can be easily pre-installed in duct at the factory.
Applications are:
Airport runways
Parking Lots
Highway/ road lighting
Large Campuses
Golf courses
Sports fields/Stadiums
Camp grounds/Parks
Fiber Optic runs
Other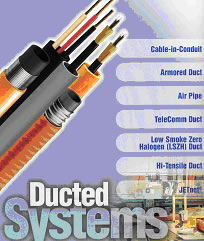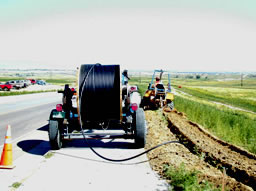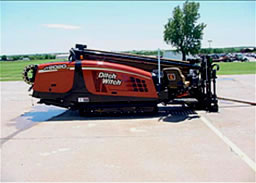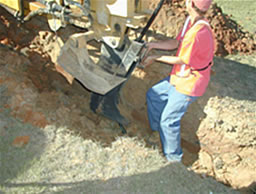 HDPE Duct Products
Armored GILA Duct
Hi Tensile Duct
Air Pipe
Schedule 40
Schedule 80
TC7

20 – 10 Control Cables
Applications
These heavy duty cables are particularly suited for substa- tion control functions, and can also be used for general purpose control circuits in industrial applications.
They are semi-flexible, suitable for AC or DC use in dry or wet locations and can be used as aerial cables, installed in conduit or troughs or they can be directly buried.
The cables are available at two rated voltages — 600 volt for general control purposes and for protective devices, and 1000 volt for use where high voltages are caused by break- ing inductive circuits. The PE/PVC insulated conductors have excellent physical and electrical properties; the PVC jacket offers superior oil, chemical and moisture resistance.

P-Sun Photovoltaic (PV) Wire
Applications
High performance low voltage wire for solar applications.

Power and Control Tray Cable
Applications
THHN/THWN-PVC Jacket
XHHW-2-PVC or CPE Jacket

Type MV-90 Power Cable
Applications
MV-90 CABLES are for medium voltage power transmission of up to 2400 volts. All Draka MV-90 cables are UL listed as intended for use in accordance with NEC Article 310-6 in wet or dry locations up to 90oC. They are also suitable for use in conduit, duct, aerial and direct burial installations up to 2400 volts.

Type MC Power Cable
Applications
For use as power and control circuits in industrial plants. Type MC cable is approved for use where exposed to direct sunlight or in cable trays or directly buried and in Class I Division 2, Class II Divisions 2, Class lll Divisions 1 and 2, Hazardous Locations as de ned in Articles 500, 501, 502 and 503 of the National Electrical Code (NEC).
This ame-retardant cable complies with UL Tray and ICEA T-30-520 for 70,000 BTU/HR. The nished cable also passes the 210,000 BTU/HR vertical tray ame test detailed in T-29 520.


VFD Cables
Applications
Power Cable for Low Frequency Drives
PVC Insulation, PVC Jacket VFD Cables
Additional Product Information
XLPE Insulation, PVC Jacket VFD Cables